My Friesen Ancestors up to Johan von Riesen, or Friesen
This follows my Friesen ancestors on Mom's side, up to the earliest one I know of at present.
Note: It has been my feeling for a number of years that some day we will discover that the earliest ancestor from Dad's line of Friesens, and from Mom's line of Friesens are related. I am keeping my mind and eyes open for this to happen!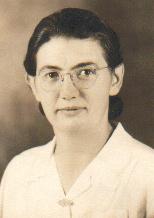 My Parents
Elizabeth Kroeker, b.11/29/1918, d.11/10/1997 at home in Hague.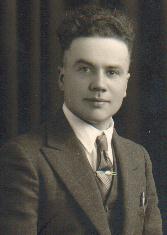 Heinrich H. Friesen, b.2/20/1916, d.2/24/2007 in Rosthern, Saskatchewan. He married Elizabeth Kroeker on 10/17/1947 (daughter of Gerhard Kroeker and Elisabeth Friesen).
My Grandparents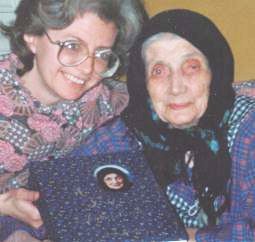 Elisabeth Friesen, b.5/6/1896 in a sod house, in North West Territories, before it became Saskatchewan. She died in Rosthern hospital on 8/16/1989. This is the beloved Gr'ma whom I sought to honour with the family history book, A Godly Inheritance published in 1988.
Gerhard D. Kroeker, b.3/8/1891 in Russia, d.11/9/1970. (His first name is given as Gertrud on the ship passenger list in 1891, which is incorrect. The 1901 Canada Census says he was born 2 Apr 1891). He married Elisabeth Friesen, 7/12/1914.
Great-Grandparents
Isbrand Friesen, b.3/12/1867 in South Russia, d.6/4/1945 in Hague, Saskatchewan. He married Anna J. Neudorf, on 9/9/1894. They had 7 children: Elisabeth (above), Anna, David I., Jacob I, twins, Isbrand N &am; Katharina, and Maria.
Anna J. Neudorf, b.9/21/1874 in South Russia, d.5/31/1947 in Hague, Saskatchewan. (Her o.s. birth date was 9 Sep).
Great-Great-Grandparents
David L. Friesen, b.5/13/1839 in South Russia, d.8/3/1911 in Blumenheim, Hague-Osler Reserve, Saskatchewan. In Dyck & Harms (1998, p.191), David is shown to be born on 5/13/1834. He married Elisabeth Bueckert on 10/6/1861 in South Russia.
Elisabeth Bueckert, b.12/23/1841 in South Russia, d.3/28/1913 in Osler, Saskatchewan. One record says she died at Blumenheim, Saskatchewan.
3rd Great-Grandparents
Isebrandt Friesen, b.3/19/1797 in Schoenhorst, Chortitza, South Russia, d.7/5/1875 in Russia. He married Maria Loewen, on 5/19/1819 in Russia.
Maria Loewen, b.12/11/1798 in Neuendorf, Chortitza, South Russia, d.2/3/1875 in Russia. One family source says she was born 12/23/1798 and died 2/3/1878.
4th Great-Grandparents
Isbrandt Friesen, b.Abt.1765 in Danzig, Poland, d.2/ /1848. In 1793 he is listed at Schoenhorst #12 (B.H.Unruh, p.210). In the 1795 Chortitza Census he is listed at Schoenhorst #24 (B.H.Unruh, p.242). In the 1801 and 1802 Censuses he is listed at Schoenhorst #28 (B.H.Unruh, p.248). In 1803 he is listed at Schoenhorst #25 (B.H. Unruh, p.215). He was residing in Schoenhorst in 1809 per the 1809 Chortitza Colony Vaccination Lists. In the Oct 1816 Census he is listed at Schoenhorst #27. He married Katharina Dietrichs, 11/20/1785.
Katharina Dietrichs, b.Abt.1763 in Prussia, d.1846. Schoenhorst (Chortitza, Russia) Church Register 96. In 1782 she was residing at Querwall, Prussia and was a member of the Rosenort Gemeinde (MFH, July/1993, p.115).
5th Great-Grandparents
Johann Friesen. In the 1776 W. Prussia Census he is listed in Stobbendorf with his wife and 1 son (source: H.Penner, p.432). He was still residing in Stobbendorf at the time of his marriage to Peter Conrad's widow in 1793. He was a member of the Tiegenhagen Gemeinde. He married (1) _____ _____. He married (2) _____ Conrad, 1 Sep 1793 in Prussia.
_____ _____, b. Abt 1724, d.8/18/1789 in Stobbendorf, Marienburg, Prussia.
[Note: Menu links to Categories and other main pages are at TOP of each Page - & at BOTTOM (above business card)]